Connecting our abilities
The Apparel business Dept.'s task is to give shapes to the manufacturing "seeds" received from the Fiber & Textiles Development Dept. New shapes are developed from the link of ideas.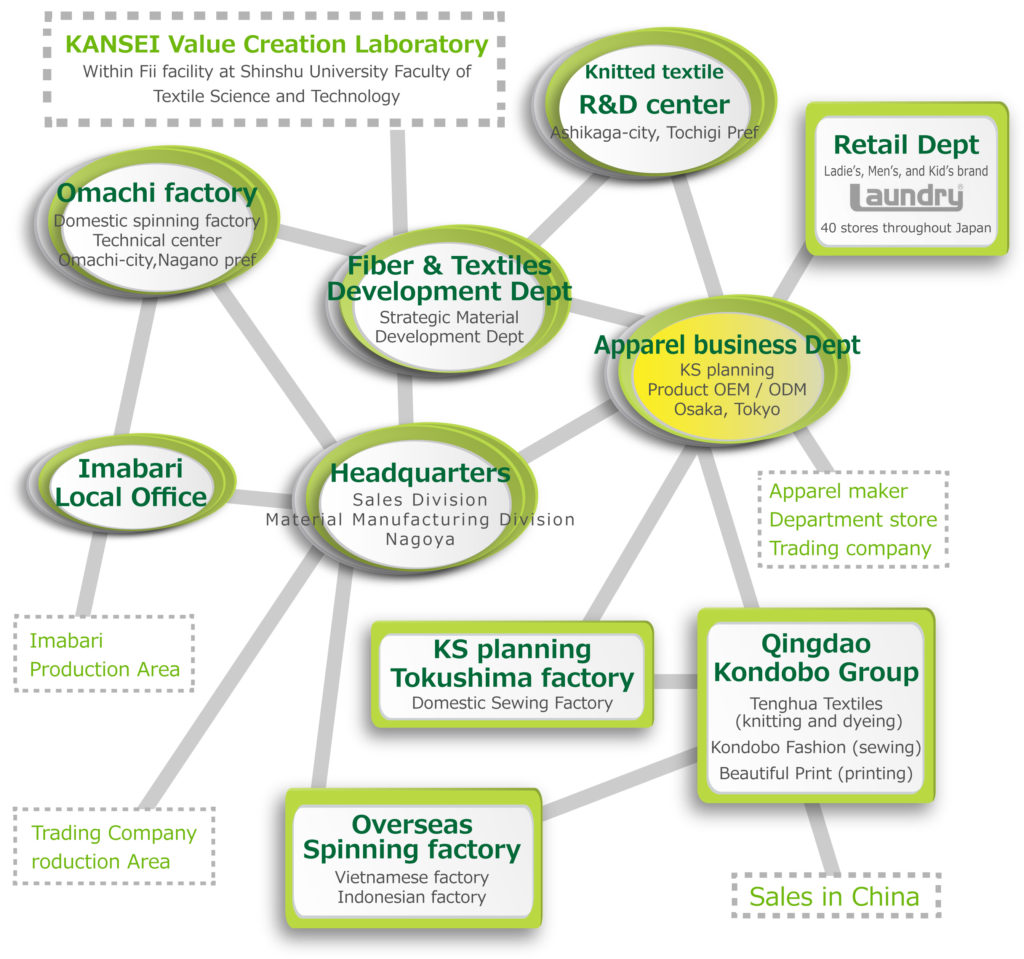 There are several offices in Japan and other countries, and each department is specialized for specific businesses. Through yarns, fabric, and products… We share information that each department has, so that we can analyze it ourselves and apply the ideas from diverse points of view. This is KONDOBO's new style which helps us create efficient products.